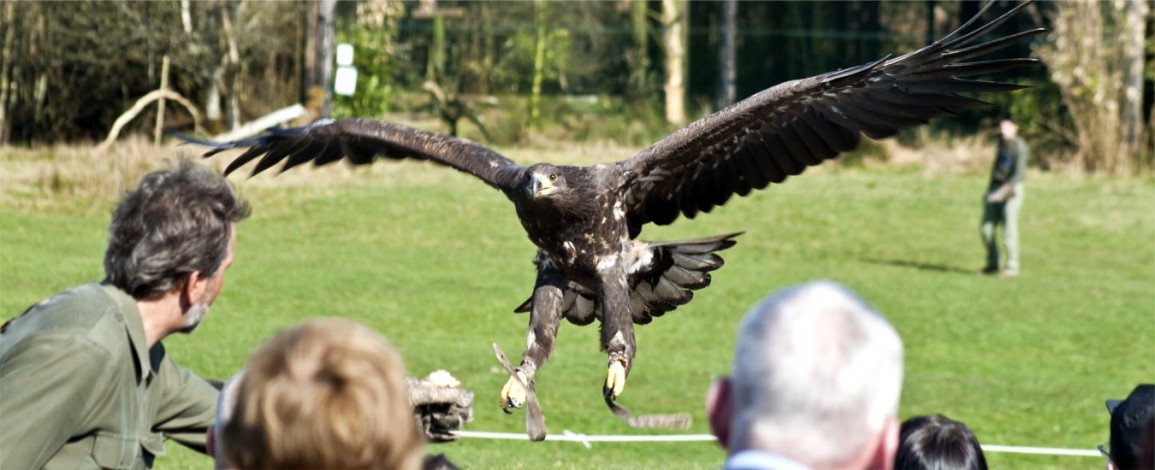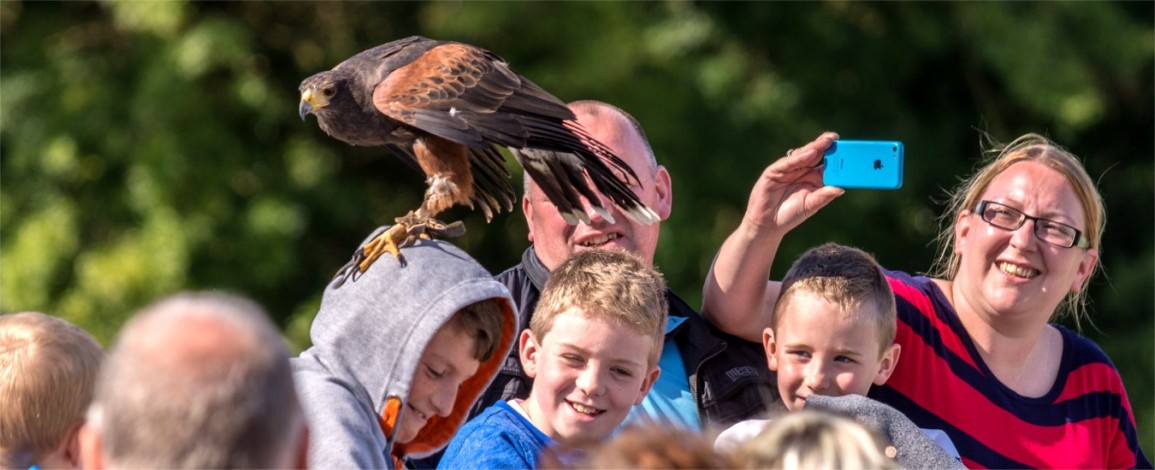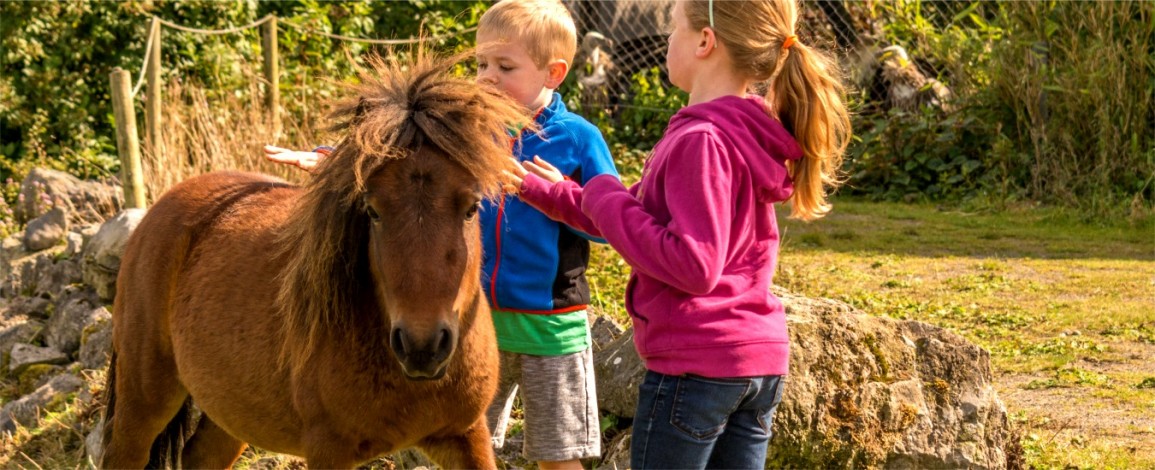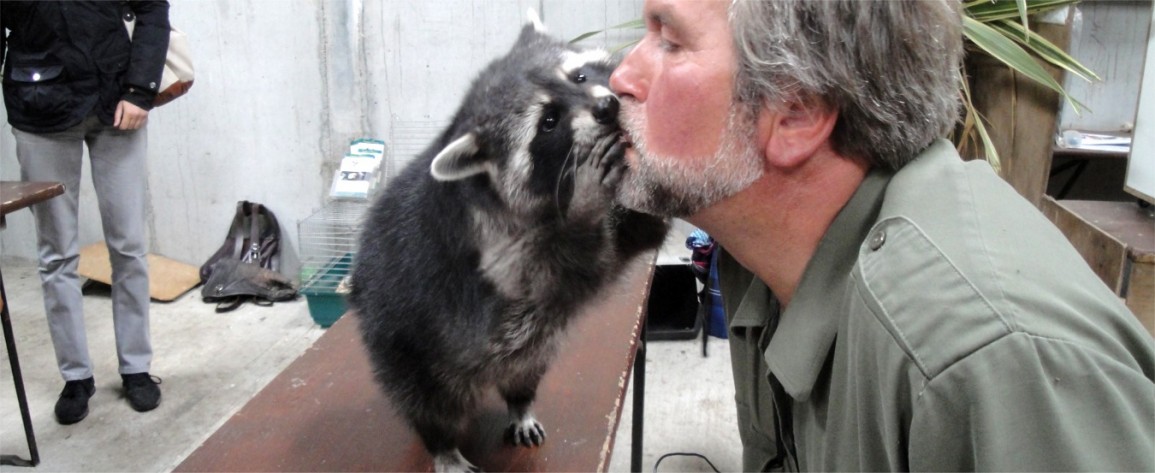 GOOD NEWS, the sanctuary will re-open on the 1st MAY !
Book Now


From the 28th April our ONLINE BOOKING system will be up and running. Please avail of it, as the numbers will be limited to 200 visitors per programme.

Please consider: The usual health and safety measures apply on site. Please follow the instructions given by our staff. Having a picnic on site is not possible in the current situation.

Stay safe and see you soon,

YOUR EAGLES FLYING TEAM




Eagles Flying - The Attraction For All The Family
Excitement, Fun, Photo opportunities and much more at Affordable Prices
Nestled in the green hills of south Sligo, Ireland's largest sanctuary for raptors and owls, the
Irish Raptor Research Centre / Eagles Flying
is situated on more than 27 ha of mature parklands near Ballymote. Currently it is the home of more than 100 eagles, hawks, owls, falcons and vultures. Altogether there are more than 450 birds and animals, encompassing nearly 100 different species, in the centre.
Research Centre & Major Tourist Attraction
The Irish Raptor Research Centre was established in 1999 as an institution for research on birds of prey and in 2003 parts of the area were opened to the public. Now Eagles Flying is one of the major tourist attractions in the northern part of Ireland attracting tens of thousands of visitors annually to see the spectacular bird shows with eagles, hawks, falcons, vultures and owls. Amongst many other awards, Eagles Flying is awarded the Certificate of Excellence by Tripadvisor, getting nearly 5 out of 5 points.
Interactive Bird Shows
Twice daily scientists train these birds for visitors and give information about the biology of these magnificent creatures. During these entertaining interactive bird shows visitors can experience different types of raptors flying right over their head or landing next to them. Some have a wingspan of up to 3 metres. It is also possible to touch some of them and some members of the audience may even have one flying to their own hand. At Eagles Flying they developed a very special, friendly way of working with raptors and other animals and there is no risk whatsoever for any member of the audience.
OF COURSE YOU HAVE TO WATCH THE COVID 19 GUIDELINES!
These shows are unique - you have never been that close to raptors!
Even rain can not spoil this experience, as the shows can be presented indoors.
During the shows, starting at 11 am and 3 pm every day and lasting for approximately one hour, the birds are presented in their natural environment. Before and after the shows the visitors can walk the park lands and enjoy the birds displayed in aviaries or on perches close to the walking path. Staff will give information on the birds and answer questions.
Petting-Zoo
For the ones who prefer it more cuddly, there is also a large supervised
Petting-Zoo
, see
Cuddle our Pet Animals
. Here, visitors can get hands-on with guinea-pigs, pigs, rabbits, lambs, goats, donkeys, ferrets, and many more. Rosie the 350 kg pig gives kids a proper piggy-back ride, Grizzly, the raccoon, is a gifted pickpocket, Tui and Allan, the tame foxes make perfect (live) fur collars for fashion conscious ladies and Monty, the 4 meter Python, even makes a perfect scarf for at least 6 people at a time.
If you want to support us, we very much appreciate any donation via our Paypal account:
View a
Virtual Tour
of Eagles Flying Centre
Buy Tickets